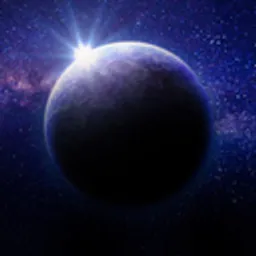 About Wilder
Wilder World Token Live price data
The live price of Wilder World Token today is 0.389872198694213412 USD. $wild It is up 1,06% from the last trading day! We update our USD to wild every 10 minutes!

Wilder World Has a Market Cap of 4,736,595,165,228,300,288 USD and is down 0,00% in the last 24H!

What Is Wilder World (wild)?
Wilder World is an Immersive 3D Universe powered entirely by NFTs.

In collaboration with Zero.Space, Wilder World enables multi-leveled, photorealistic and mixed reality worlds where Wilders roam freely, acquire virtual land and express themselves through unique avatars, decorative assets and fashionable accessories. Wilder World is fully owned and governed by its community — creators, players and fans alike are enabled to participate via the Wilder DAO on the Ethereum blockchain.

What Is Wilder World (wild) contract address??
The contract address for the Wilder World is 0x2a3bff78b79a009976eea096a51a948a3dc00e34 and it can be found on eth network.
Wilder Coin Information
Wilder is a new cryptocurrency that was launched on Nov 13, 2021. As of today, the Wilder price is currently at $0.4211, with a 24-hour trading volume of $455.19K. Despite being a new token, Wilder has already attracted a lot of interest from investors due to its unique features and potential for growth.
In the past 24 hours, price has increased by 3.8%. Wilder has a total supply of 500.0M coins. For those interested in buying or selling Wilder, Uniswap is the most active exchange at the moment.
Wilder's official website, offers more information about the token and its features. Additionally, Wilder has an active Telegram community , which provides a platform for investors to discuss the token and stay up to date on its progress.
Wilder FAQ
What is the price of Wilder today?
The current price of a single Wilder coin is about $0.4211.
How do I buy Wilder?
You can buy Wilder on Uniswap exchange.
Is Wilder a scam?
To get the most precise and in-depth scam analysis, check Wilder with the Top100Token Scanner tool.
What is the Wilder Market Cap today?
Wilder Market Cap is $210.55M today.
What's the last 24h Wilder trading volume?
Trading volume of Wilder in the last 24h was $455.19K over 70 transactions.
How much money is in Wilder Liquidity Pool?
There is $1,788,257 in Wilder liquidity pool.
In case of missing or misleading information please
ID: 25826
0
0
0
All Time High
Feb 8, 2023, 4:00 AM
$0.8106-48.06 %
All Time High LP
Feb 9, 2023, 4:30 PM
$4,967,845 -28.01 %
In case of missing or misleading information please