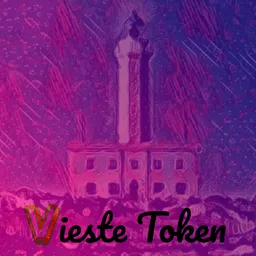 About ViesteToken Matic
ViesteToken: Un'innovativa criptovaluta con una missione

Obiettivo

L'obiettivo di ViesteToken è creare un legame unico tra il mondo delle criptovalute e i settori del turismo e dell'economia verde. Mirando ad un impatto globale, ViesteToken intende diventare il ponte che collega la tecnologia finanziaria digitale con le reali necessità del turismo sostenibile e dello sviluppo eco-compatibile.

Piani

1. Incentivare il Turismo Sostenibile: ViesteToken vuole promuovere una nuova era del turismo, dove i viaggiatori possono godere delle loro esperienze turistiche mentre contribuiscono alla sostenibilità ambientale.

2. Ricompense e Fedeltà: Implementare un sistema di ricompense basato su blockchain che offre sconti, premi e esperienze uniche ai detentori di token, incoraggiando così un consumo responsabile e la lealtà alla marca.

3. Collaborazioni Globali: Costruire una rete di partner in tutto il mondo, lavorando con entità locali, aziende e organizzazioni che condividono la visione di ViesteToken.

4. Tecnologia Blockchain Avanzata: Utilizzare la rete Polygon per garantire transazioni veloci, sicure e trasparenti, facilitando l'adozione di criptovalute in un ampio spettro di settori.

Unicità del Progetto

ViesteToken non è solo un'altra criptovaluta; è un'associazione colturale che sottolinea l'importanza del turismo sostenibile e dell'economia verde. Le sue caratteristiche distintive includono:

Fusione di Blockchain e Turismo: Creare una sinergia unica tra il turismo globale e la tecnologia blockchain, offrendo benefici tangibili sia ai detentori di token sia alle comunità turistiche.

Impatto Globale con Radici Locali: Pur avendo una visione globale, ViesteToken lavora a stretto contatto con le comunità locali per sviluppare soluzioni che soddisfano le loro specifiche esigenze.

Impegno per la Sostenibilità: Un impegno forte e continuo per promuovere il turismo ecologico e sostenibile, incoraggiando pratiche che proteggano e valorizzino l'ambiente.

Community Orientata: Un approccio che mette la community al centro, costruendo un ecosistema in cui i detentori di token, i partner e i membri della comunità si sentano parte di una grande famiglia.

ViesteToken rappresenta una visione audace e progressista, che mira a reinventare il modo in cui vediamo la criptovaluta, il turismo e l'economia verde, creando un'esperienza che è contemporaneamente moderna, responsabile e gratificante. È una proposta di valore che va oltre il semplice investimento in una moneta digitale e si estende al cuore delle nostre comunità e del nostro pianeta.
ViesteToken Matic Coin Information
ViesteToken Matic is a new cryptocurrency that was launched on Aug 5, 2023. As of today, the ViesteToken Matic price is currently at $0.00004487, with a 24-hour trading volume of $0. Despite being a new token, ViesteToken Matic has already attracted a lot of interest from investors due to its unique features and potential for growth.
ViesteToken Matic's official website, offers more information about the token and its features. Additionally, ViesteToken Matic has an active Telegram community , which provides a platform for investors to discuss the token and stay up to date on its progress.
ViesteToken Matic FAQ
What is the price of ViesteToken Matic today?
The current price of a single ViesteToken Matic coin is about $0.00004487.
How do I buy ViesteToken Matic?
You can buy ViesteToken Matic on QuickSwap exchange.
Is ViesteToken Matic a scam?
To get the most precise and in-depth scam analysis, check ViesteToken Matic with the Top100Token Scanner tool.
What is the ViesteToken Matic Market Cap today?
ViesteToken Matic Market Cap is $702 today.
What's the last 24h ViesteToken Matic trading volume?
Trading volume of ViesteToken Matic in the last 24h was $0 over 0 transactions.
How much money is in ViesteToken Matic Liquidity Pool?
There is $590 in ViesteToken Matic liquidity pool.
In case of missing or misleading information please
ID: 93489
7
0
0
ViesteToken Matic Token Price
All Time High
Jul 1, 2023, 11:24 PM
$0.0003942-88.62 %
All Time High LP
Aug 10, 2023, 9:41 AM
$1,543 -23.53 %
In case of missing or misleading information please