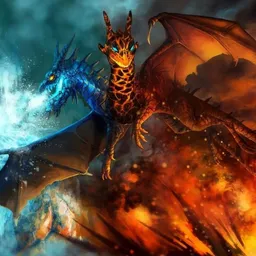 Only 63 votes away from up to 12h free promoted listing!
About Twin Headed Dragon
Jakiro, the Twin Headed Dragon, is a polycephalic Pyrexae dragon with the powers of ice and fire as their birthright. His very birth was an anomaly among the Pyrexae, because he was hatched from a single egg with two heads sharing a single body.
In case of missing or misleading information please
ID: 66544
Twin Headed Dragon Token Price
All Time High
Nov 28, 2022, 11:16 AM
$0.03695-90.08 %
All Time High LP
Nov 28, 2022, 3:30 AM
$19,788 -100.00 %
In case of missing or misleading information please