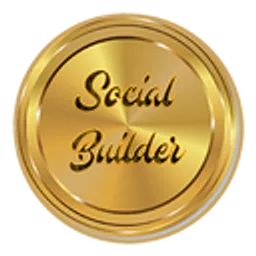 Only 94 votes away from up to 12h free promoted listing!
About SocialBuilder
Introducing Social Builder, our all-in-one social media management tool for Instagram, Facebook, Twitter, and Telegram. This tool is perfect for crypto project developers looking to grow their online presence.

Users have to burn SOCIAL tokens to gain access to the Premium version.
In case of missing or misleading information please
ID: 71460
SocialBuilder Token Price
All Time High
Jan 24, 2023, 8:00 PM
$0.06106-89.40 %
All Time High LP
Jan 25, 2023, 5:30 PM
$7,660 -37.23 %
In case of missing or misleading information please