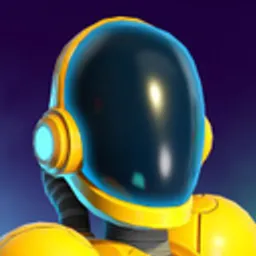 About Dalarnia
Mines of Dalarnia Token Live price data
The live price of Mines of Dalarnia Token today is 1.680759533049447363 USD. $dar It is down -0,28 from the last trading day! We update our USD to dar every 10 minutes!

Mines of Dalarnia Has a Market Cap of 268,921,525 USD and is down -0,28% in the last 24H!

What Is Mines of Dalarnia (dar)?
Mines of Dalarnia is an action-adventure game with procedurally generated levels on Binance Smart Chain (BSC).

Players mine and collect various in-game items (i.e. minerals, rare relics and artifacts), improve their skills and gear to unlock the secrets of the Dalarnia universe.

There are different mines with varying terrains to be explored and monsters to conquer in the quest for these rare resources of the Dalarnian world.The game aims to engage the broader player audience, particularly those with little to no prior experience in crypto, and bridge the gap with the traditional gaming industry.

Through issuing the in-game assets as NFTs, players can own and monetize their game experience through trading on in-game or external marketplaces. With the governance process, players are able to influence the game development, and have ownership of the game.

Play-to-earn: The DAR token economics design includes various incentives for players to earn in the game. Depending on each player's strategy, they could be rewarded through actively playing the game, winning in competitions or passively earning from renting out their land plots to other users.

Diverse Gameplay: Besides the exploration of mines across the Dalarnian world, there is a real estate gameplay element to the game. Players that choose to buy land plots, can rent out to other players to explore and in return earn a rental fee. Reversely, instead of out-right purchasing land plots, players can choose to rent land plots of their choice to explore and gather resources.

What Is Mines of Dalarnia (dar) contract address??
The contract address for the Mines of Dalarnia is 0x23ce9e926048273ef83be0a3a8ba9cb6d45cd978 and it can be found on bsc network.

How much Mines of Dalarnia is in circulation?
The circulating supply of $dar is 160000000 and it has a total supply of 160000000 tokens. The tokens are available on the BSC network.
Dalarnia Coin Information
Dalarnia is a new cryptocurrency that was launched on Nov 13, 2021. As of today, the Dalarnia price is currently at $0.08496, with a 24-hour trading volume of $29.84K. Despite being a new token, Dalarnia has already attracted a lot of interest from investors due to its unique features and potential for growth.
In the past 24 hours, price has increased by 2.6%. Dalarnia has a total supply of 160.0M coins. For those interested in buying or selling Dalarnia, PancakeSwap is the most active exchange at the moment.
Dalarnia's official website, offers more information about the token and its features. Additionally, Dalarnia has an active Telegram community , which provides a platform for investors to discuss the token and stay up to date on its progress.
Dalarnia FAQ
What is the price of Dalarnia today?
The current price of a single Dalarnia coin is about $0.08496.
How do I buy Dalarnia?
You can buy Dalarnia on PancakeSwap exchange.
Is Dalarnia a scam?
To get the most precise and in-depth scam analysis, check Dalarnia with the Top100Token Scanner tool.
What is the Dalarnia Market Cap today?
Dalarnia Market Cap is $13.59M today.
What's the last 24h Dalarnia trading volume?
Trading volume of Dalarnia in the last 24h was $29.84K over 85 transactions.
How much money is in Dalarnia Liquidity Pool?
There is $294,538 in Dalarnia liquidity pool.
In case of missing or misleading information please
ID: 24022
0
0
0
All Time High
Apr 29, 2022, 7:32 AM
$2.215-96.16 %
All Time High LP
May 7, 2022, 10:43 AM
$2,924,182 -79.86 %
In case of missing or misleading information please