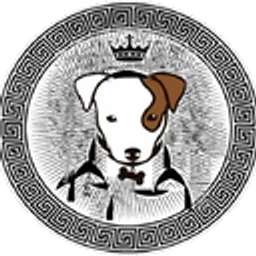 Only 99 votes away from up to 12h free promoted listing!
About Jack Russell Network
Jack Russell Network is a new crypto project built on the Polygon Network that will appeal to anyone interested in crypto games and wants to receive dividends from every transaction. Jack Russell Network offers up to 8% dividends on every transaction, making it a very attractive crypto project for investors.
In addition to dividends, Jack Russell Network has another important element that sets it apart from other crypto projects - it uses artificial intelligence to continuously improve the cryptocurrency. This means that Jack Russell Network is not only one of the most interesting projects currently, but also one of the most innovative.
The project is currently in its early stages, so it has a relatively low capitalization and a small team and community, but the advantage is that it is very secure. Jack Russell Network is a project that gains investors' trust by providing secure and reliable crypto solutions.
Overall, Jack Russell Network offers investors a very interesting opportunity. If you are looking for a new crypto project with high dividends, artificial intelligence, and security, you should definitely check out Jack Russell Network. This project offers a lot of potential and could become a major player in the crypto world in the future.
Additionally, it should be noted that Jack Russell Network also offers dance-themed NFT crypto, which is fun and could become trendy once its game is launched on the app store.


In case of missing or misleading information please
ID: 73687
Jack Russell Network Token Price
All Time High
Mar 7, 2023, 7:56 PM
$0.0000000000000163-6.29 %
All Time High LP
Mar 2, 2023, 6:34 PM
$70 -2.00 %
In case of missing or misleading information please