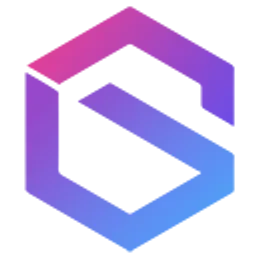 This is a Presale Project!

About Goos Finance
Goos Finance is a decentralised solution connecting decentralised finance to physical money.
It's a set of Defi products aiming to involve unbanked and under-bank people in blockchain technology.
Our mission is to build Defi products that allow people around the world to have equal access to the blockchain technology. Ourmission is to empower unbanked people to participate in worldwide revolutionary network.We believe that one of the key roles of cryptocurrencies in the digital age is to facilitate transactions and serve as a frictionless and secure payment method with broadacceptance.
We believe current payment platforms are lacking the necessary features to drive unbanked and underbank people adoption. We created Goos Finance to bring more decentralisation in blockchain interaction with physical money. We connect the blockchain technology with cash in an uberized way.
Goos Finance is a set of 4 products:
GOOSPAY is an uberized on-ramp and off-ramp solution allowing investors to buy cryptocurrencies with cash or any local payment method at their disposal. At the same time investors will be able to transfer into cash/fiat any accepted digital asset (cryptocurrency).
It's a decentralised solution where transactions are run by people who make interest from handling transactions such as give cash to someone, make a Bank transfer or pickup cash from somebody who wants to purchase his digital asset with cash.
GOOSPAD the Launchpad of GOOS Finance will be an inclusive tool offering the possibility to GOOS Finance community to invest in new assets with high potential.
GOOSCASH the Wallet of GOOS Finance, will offer to everyone the possibility to manage his digital asset in a very simple way and be able to earn from holding digital assets.
GOOSEARNthe Defi set of products going from staking, liquidy provider to the lending and borrowing protocol
Difference with the peer-to-peer decentralised exchanges
With goospay system, partners and affiliates handling transactions don't have to hold digital assets (cryptocurrencies). You can just earn income from handling transaction and do not have to take the risk linked to holding the cryptocurrency.
Goos Token is a multi-use cases token
• Utility token
• Partnership deposit: to be GOOSPAY partners, one will need to have a locked deposit of GOOS. The amount to be locked will depend on the volume of transactions done weekly.

Goos Finance Coin Information
This is a Presale Project!

Goos Finance's official website, offers more information about the token and its features. Additionally, Goos Finance has an active Telegram community , which provides a platform for investors to discuss the token and stay up to date on its progress.
Goos Finance FAQ
Is Goos Finance a scam?
To get the most precise and in-depth scam analysis, check Goos Finance with the Top100Token Scanner tool.
What's the last 24h Goos Finance trading volume?
Trading volume of Goos Finance in the last 24h was $0 over 0 transactions.
How much money is in Goos Finance Liquidity Pool?
There is $0 in Goos Finance liquidity pool.
In case of missing or misleading information please
ID: 27299
0
0
0
In case of missing or misleading information please