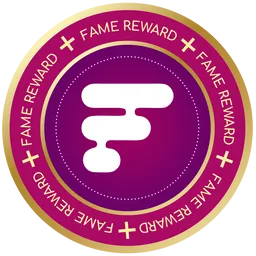 Only 21 votes away from up to 12h free promoted listing!
About FAME REWARD PLUS
Fame Reward Plus( FRP) is the in-ecosystem digital currency of the Fame Infinity . It helps and enables the users of the ecosystem to earn rewards by doing several activities on our platforms. . At the same time , this can also be traded on supported cryptocurrency exchanges which will facilitate the bigger market access to this in-ecosystem token .

Fame Reward Plus (FRP) is absolutely a community driven and focussed DeFi token that will compliment and expand Fame Infinity ecosystem . FRP promotes and supports decentralized, value-driven system scaling communities by rewarding those that build and participate in them.
In case of missing or misleading information please
ID: 63316
FAME REWARD PLUS Token Price
All Time High
Feb 3, 2023, 12:56 PM
$86.726-17.75 %
All Time High LP
Jan 27, 2023, 6:33 AM
$161,450 -9.74 %
In case of missing or misleading information please