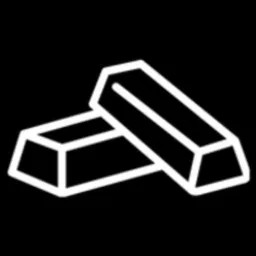 Only 61 votes away from up to 12h free promoted listing!
About EGOLD - Algorithmic NFT Mining
World's First Mining Ecosystem Built On The Metaverse Now enjoy mining in the METAVERSE without the hassle of holding, running and maintaining physical mining machines in the real world. Purchase an EGOLD miner and start mining EGOLD in real-time. Total supply of EGOLD is 21 million and minimum 50% is burned as mining fee everytime you claim your mined EGOLD. As technology has advanced most activities are becoming digital. We at Egold believe that so should be the case with crypto mining. To accomplish this goal we have created Egold a metaverse mining platform. We have created EGold Miners that user can simply buy as NFT and start mining Egold in the metaverse. The process is simple buy miner, mine egold, collect egold and trade egold. This can all be done using simple app we have created for the project. As community grows so will features and offerings by egold metaverse platform and egold will be used as primary payment currency within the ecosystem.
In case of missing or misleading information please
ID: 66351
EGOLD - Algorithmic NFT Mining Token Price
All Time High
Sep 18, 2022, 10:49 AM
$52.195-95.21 %
All Time High LP
Dec 11, 2022, 8:31 PM
$550,071 -28.50 %
In case of missing or misleading information please