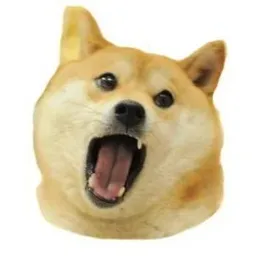 Only 2 votes away from up to 12h free promoted listing!
About Doge Eat Doge
Let's eat SHIB for breakfast
Shiba Inu (SHIB) is an ERC20 meme token that was created to kill Dogecoin. Doge Eat Doge (OMNOM) is fighting back - get the first meme token on Dogechain to eat SHIB.
69% of the OMNOM supply has been burned to Vitalik Buterin (Ethereum founder) on Dogechain. As long as he doesn't join Dogechain, we'll be alright.
31% of the OMNOM supply has been added to a pool on DogeSwap.org.
In case of missing or misleading information please
ID: 35857
Doge Eat Doge Token Price
All Time High
Aug 31, 2022, 3:31 PM
$0.00000002445-95.58 %
All Time High LP
Aug 31, 2022, 8:31 PM
$343,761 -78.51 %
In case of missing or misleading information please