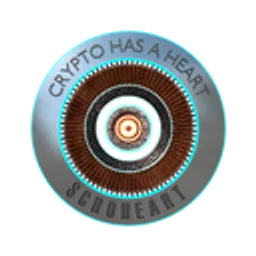 This is a Presale Project!

About Crypto has a Heart
$CROHEART is the native token of the layer-2 blockchain Crypto has a Heart powered by the Cronos Network to create a healthy and safe ecosystem for investors. Our aim is always to provide maximum transparency, maximum safety and decisions in the interest of investors and not the team.
Kindly read our whitepaper, do your own research and due diligence before you decide to invest.
We are currently in presale phase. Should you share our vision you can send CRO to the following wallet. Tokens will be all distributed after a successful presale before launch (as stated in the whitepaper only send the listed amounts in round numbers i.e. 500 CRO, 674 CRO, 723 CRO, etc):
presale wallet: 0x59EB6a4906e8A9D51F141557bA93d9fDe505c937
Always be sure you send CRO to the correct wallet. For any questions about presale send a DM to @CryptomanCroheart on telegram or write an email to
[email protected]
We cant take responsibility for CRO that didnt get transferred into the named wallet. Be sure that noone of the team will ever DM you to transfer any amount of CRO to any wallet or ask for your seed phrase. People asking you for any of these are 100% scammers and we are in no way connected to or with them!
Before losing money in the next SCAM invest in Crypto has a Heart.
The place where investors are treated like investors !
Crypto has a Heart Coin Information
This is a Presale Project!

Crypto has a Heart's official website, offers more information about the token and its features. Additionally, Crypto has a Heart has an active Telegram community , which provides a platform for investors to discuss the token and stay up to date on its progress.
Crypto has a Heart FAQ
Is Crypto has a Heart a scam?
To get the most precise and in-depth scam analysis, check Crypto has a Heart with the Top100Token Scanner tool.
What's the last 24h Crypto has a Heart trading volume?
Trading volume of Crypto has a Heart in the last 24h was $0 over 0 transactions.
How much money is in Crypto has a Heart Liquidity Pool?
There is $0 in Crypto has a Heart liquidity pool.
In case of missing or misleading information please
ID: 35683
0
0
0
In case of missing or misleading information please