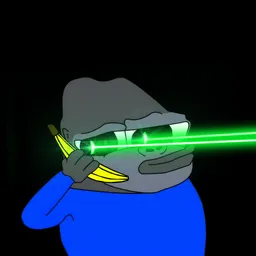 About BRABUS
Closed club, nft collection for club members, Defi signals, accumulation of top people, we are making a trending theme™️✖️🍌🦍 Meme tokens have recently taken the crypto world by storm, and their popularity is reaching new heights every day. These tokens, inspired by popular Internet memes, have become a hot topic of discussion among both crypto enthusiasts and investors. Although some may consider them a quirk, we believe that meme tokens will not go anywhere and they have a bright future ahead of them.
First of all, meme tokens have proven to be incredibly resilient. Despite criticism from some quarters of the crypto community, their popularity and value continue to grow. This is because they offer a unique value proposition that traditional cryptocurrencies cannot match — the power of the community.
Meme tokens are often supported by strong communities of like-minded people who share a common interest in the meme from which the token is derived. These communities are often incredibly passionate and dedicated, which leads to a high demand for the token and a willingness to hold it for a long time.
In addition, meme tokens also offer a fun and accessible entry point into the world of cryptocurrencies for beginners. They are often easier to understand and more intimate than traditional cryptocurrencies, which makes them a great way to introduce new people to the space.
Finally, the future of meme tokens looks bright because of their innovative potential. As the crypto world continues to evolve, we expect the emergence of new interesting options for using meme tokens. Whether it's the world of games, social media, or even advertising, we believe meme tokens will play an important role in shaping the future of digital currencies.
In conclusion, we believe that meme tokens are not just a passing trend, but a legitimate asset class with a great future. If you want to diversify your crypto portfolio or just want to ride the wave of the latest trends, it might be worth considering investing in meme tokens.
BRABUS Coin Information
BRABUS is a new cryptocurrency that was launched on Apr 24, 2023. As of today, the BRABUS price is currently at $0.000002781, with a 24-hour trading volume of $299.43. Despite being a new token, BRABUS has already attracted a lot of interest from investors due to its unique features and potential for growth.
In the past 24 hours, price has increased by 30.4%. BRABUS has a total supply of 1.0B coins. For those interested in buying or selling BRABUS, PancakeSwap is the most active exchange at the moment.
BRABUS's official website, offers more information about the token and its features. Additionally, BRABUS has an active Telegram community , which provides a platform for investors to discuss the token and stay up to date on its progress.
BRABUS FAQ
What is the price of BRABUS today?
The current price of a single BRABUS coin is about $0.000002781.
How do I buy BRABUS?
You can buy BRABUS on PancakeSwap exchange.
Is BRABUS a scam?
To get the most precise and in-depth scam analysis, check BRABUS with the Top100Token Scanner tool.
What is the BRABUS Market Cap today?
BRABUS Market Cap is $2.8k today.
What's the last 24h BRABUS trading volume?
Trading volume of BRABUS in the last 24h was $299.43 over 13 transactions.
How much money is in BRABUS Liquidity Pool?
There is $669 in BRABUS liquidity pool.
In case of missing or misleading information please
ID: 79582
22
0
0
All Time High
Apr 23, 2023, 2:55 PM
$0.00008918-96.88 %
All Time High LP
Apr 23, 2023, 2:34 PM
$8,564 -84.37 %
In case of missing or misleading information please