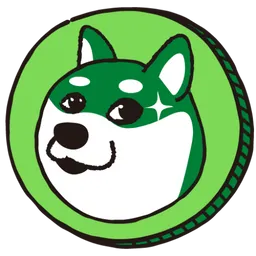 Only 52 votes away from up to 12h free promoted listing!
About EcoDoge.io
EcoDoge - the most sustainable meme token in the world.

EcoDoge is a deflationary crypto-asset that charges a 5% tax on every transaction, redistribute this tax to the hodlers, the burn address, liquidity pool and the EcoDoge Foundation to create a better world.

The EcoDoge foundation donates a part to the environmental charities and is responsible for marketing and development of the EcoDoge ecosystem.

We will constantly look for charities that supports a greener world. We will be open about blockchain transactions and new charity partnerships. The communities input is also very important.
In case of missing or misleading information please
ID: 58758
All Time High
Sep 4, 2022, 4:27 PM
$0.00005958-91.44 %
All Time High LP
Sep 4, 2022, 4:31 PM
$19,822 -78.43 %
In case of missing or misleading information please